Activities Council hosts Bubble Soccer event – The State Times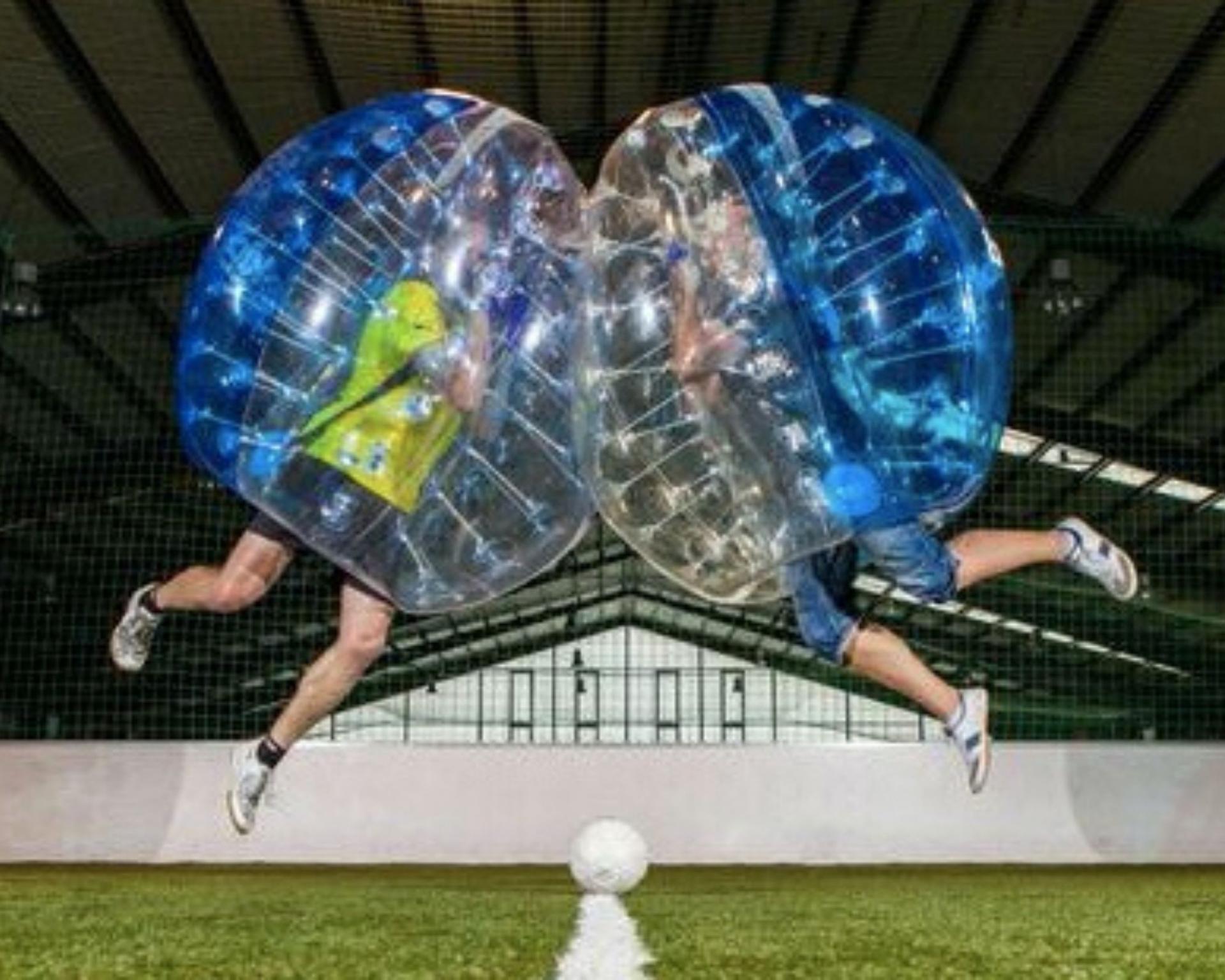 Casey Ryder, Contributing Writer |
Last Friday, the Campus Activities Council hosted an event inside the Chase Gymnasium featuring the ever-intense bubble football, as well as intricate board games for students to try their luck at. For the event, the gym was split in two between bubble soccer and board games. On top of that, all participants were offered free ice cream.
On the board game side, there was a wide variety of games for the students to try out. They had Yahtzee, Guess Who, Chutes and Ladders, Apples to Apples and more. However, there were very few people participating in the games.
Half of the gym with bubble soccer is where most of the action took place. Matches were played at 10 minute intervals and were initially 6v6, but became 5v5 after the bubbles deflated. Bubble football matches aren't usually pretty as they involve a lot of people bumping into each other as well as people being pushed around by the force of the bubble, and Friday night's matches turned out not to do. exception. However, much to the relief of the organizers, no one was injured.
The event lasted from 9:00 p.m. to 11:00 p.m. and turned out to be a huge success. The turnout was high and there were even people who came to watch. Better yet, several students who attended the event walked away saying they had had a great time.
Caroline Reals, Vice President of Recruitment and Retention of the Activities Council, was very pleased with the way the event was going. "I was surprised at the turnout, there were people who came just to watch what I was certainly not expecting and there were also people who came just to play the board games that I didn't expect. still I did not expect. Usually people come for bubble soccer and then they play board games while waiting, but people just chose to come for everyone.
Another person who helped organize the event was Lena Schorr, who is the o-vents chair for the Activities Council. She shared Reals' feelings about the event saying, "I think there was a good turnout, it seemed like people were having fun and people stayed most of the time so it was a good turnout. "
Reals and Schorr say they wanted to host the event because it had been a success in previous years and thought it would be a fun thing for students to do on a Friday night. Reals said: "This is something we thought everyone would enjoy, we have been doing it for the last few years and had a good turnout and sometimes you just have to relax and meet people!" Likewise, Schorr said, "I think we really wanted an in-person event with all the students, they wanted everyone to come back and have something fun to do on a Friday night."
The Activities Council will continue to host various events throughout this semester that students can find using the Corq app. My advice to any Red Dragon who is planning to attend one of these events is to go! I promise you won't regret it.