Entertainment 360: Community Conga on Camano; Stanwood Summer Concert Series Begins Saturday | New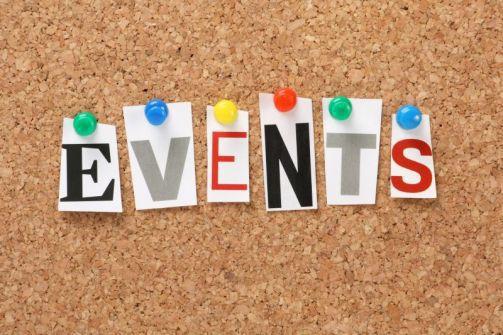 Masks and social distancing may be required during live events.
Live in progress
CALL TO ARTISTS: June 9 Deadline: Stanwood-Camano Arts Guild is accepting nominations from artists for Celebrate Summer, a regional jury-rigged art exhibition that runs from June 23 through September. 2. Information: entreethingy.com
GALLERY BEACH 1: 5 p.m. to 7 p.m. Until June: Encaustic and acrylic paintings by Samantha Pierce and Song Rothwell are in the spotlight. Camano Country Clubhouse, 1243 Beach Drive, Camano Island. Information: camanocountryclub.com/beach-1-gallery
SPRING IN ART: Until June 17: Stanwood-Camano Arts Guild presents this juried art exhibit featuring 33 regional artists from 11 a.m. to 5 p.m. Wednesday through Saturday at the Guilded Gallery, 8702 271st St., Stanwood. Information: 360-629-2787
A SPRING THEME: Until June 27: Matzke Fine Art Gallery & Sculpture Park, 2345 Blanche Way, Camano Island, presents 16 artists in the gallery and 45 artists in the sculpture park. Fridays, Saturdays and Sundays from 11 a.m. to 5 p.m. Information: matzkefineart.com
HANDMADE FURNITURE: Until June: Cassera Gallery South presents Outside the Box Handcrafted Furniture by Stuart Welch. Schedules by appointment. 26915 102nd Drive NW, Suite 102/103, Stanwood. 310-691-9391
CAMANO FARMERS MARKET: Tuesday 3 to 6 p.m .: Camano Farmers Market is located inside Camano Commons, 848 N. Sunrise Blvd., Camano Island. The market will be held every Tuesday until September. Information: [email protected]
BOARD GAME EVENING: 5:30 p.m. – 10 p.m. Wednesday: Journey's End Café, 1992 S. Elger Bay Road, Camano Island. Every Wednesday evening, participate in free games and food available for purchase at Journey's End Café.
LOCO BILLY'S WILD MOON SALOON: Thursday from 7 p.m. to 11 p.m .: Loco Billy's, 27021 102 Ave. NW, Stanwood is hosting a free open mic / jam Thursday night featuring Richard Williams and Chris Eger. Information: locobillys.com
STANWOOD FARMERS MARKET: 2 p.m.-6 p.m.. Friday: Stanwood Farmers Market is located behind Stanwood Police Station, 8727 271st St. NW, Stanwood. The market will be held every Friday from June to October. 8. Information: stanwoodfarmersmarket.org
FORD GIESBRECHT IN TAPED: 5:30 pm-7:30pm Friday: Join Ford on Friday for an eclectic mix of Brazilian, American and Latin jazz standards, old rock and original music at Tapped, 848 N. Sunrise Blvd., Camano Island.
Live coming soon
CASA PET FOOD DRIVE: 11:00 a.m. to 4:00 p.m. Saturday, June 12: The Camano Animal Shelter Association hosts its annual drive-through of pet food and supplies at Camano Plaza, 370 NE Camano Drive, Camano Island. A wishlist of needed items will be displayed. All profits go to CASA. Information: casaanimalshelter.org
STANWOOD SUMMER CONCERTS SERIES: 4-6 p.m. Saturday June 12: Stanwood's Summer Concert Series kicks off with the Chris Eger Band in West Stanwood.
CONGA COMMUNITY: 12 p.m. to 2 p.m. Saturday June 12: Celebrate summer with social distancing dancing and music at Freedom Park in Terry's Corner on Camano Island. Information: email [email protected]
DIZZINESS : 3 p.m. to 7 p.m. Saturday June 12: The Dizzys play lively music for the whole family at Edward Lynne Cellars, 748 Vineyard Lane, Camano Island. Information: edwardlynnecellars.com
THE BEL ROUGES: 8 p.m. Saturday June 12: The Bel Reds play at Pub 282, 370 NE Camano Drive # 6, Camano Island.
QUILTRES SALE: 10 a.m.-4 p.m. Wednesday June 16: Camano Island Quilters is hosting a silent auction and take-out items for sale that include fabrics, wares and tools at Viking Village, 8820 Viking Way, Stanwood.
SUICIDE INTERVENTION SKILLS TRAINING: 8 a.m.-4 p.m. Wednesday June 16 and Thursday June 17: LivingWorks Applied Suicide Intervention Techniques training workshop with trainers John and Shirley Swanson, Stanwood American Legion Post 92, 26921 88th Ave. NW Stanwood. $ 50 fee for training materials. Information: livingwork.net
GUIDED WALK ON CAMANO ISLAND: 9:30 a.m. Saturday June 19: Friends of Camano Island Parks offers a guided walk through Barnum Point County Park. This 5 km walk includes viewing platforms and benches along trails that wind through mature coastal forest and down to the beach. No dogs allowed.
Online Offers
SNO-ISLE LIBRARIES ONLINE PROGRAMS: Online programs are offered by Sno-Isle Libraries, including storytelling hours for children, adult classes and family quiz events. Registration: sno-isle.org
9 a.m. Wednesday, June 9 Story time for toddlers
10 a.m. Thursday, June 10, Family Story Time
6.30 p.m. Thursday 10 June "Cooking with fresh seasonal products"
5 pm Friday June 11, Family Trivia: "Exploring Bugs and Insects"
HUMPBACK WHALES: 10:30 am Monday June 14: Erin Gless presents "Humpback Whales of the Salish Sea: Past, Present and Future" hosted by Sound Water Stewards. Information: soundwaterstewards.org
CAMANO FAUNE PROGRAM: 7 p.m. Wednesday, June 16: Heide Island, professor of comparative animal behavior and neuroscience at the University of the Pacific, will discuss the natural history of otters and his research into coastal otter behavior in Island County. Information: camanowildlifehabitat.org
FIREARMS TRAINING: The Camano Law Enforcement Support Foundation, in conjunction with the Spokane County Sheriff's Office, offers a free online gun safety course. It is suitable for new gun owners or those considering purchasing a gun. Information: Email: [email protected]
Agencies and nonprofits can post events directly to the 360 ​​Calendar at My360NW.com or by email to [email protected] to be published in 360 Calendar every Tuesday. 360-629-2155.