Pressure to make free phone calls to people in Massachusetts incarcerated at critical juncture Tuesday | Local News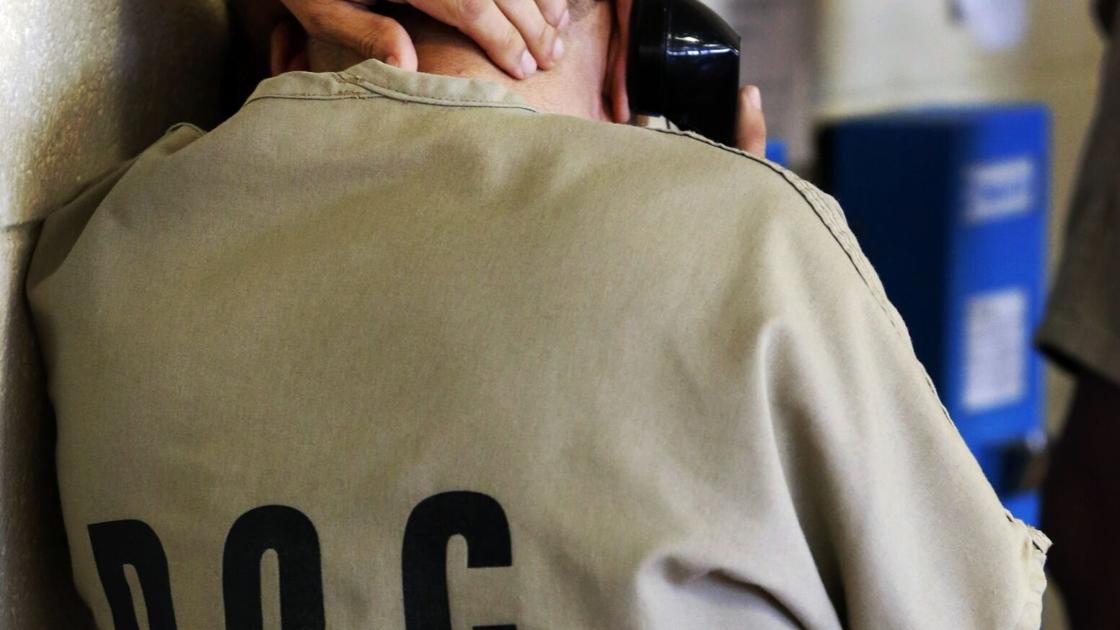 Massachusetts families spend about $ 25 million each year on phone calls to incarcerated loved ones, according to a nonprofit advocacy group.
This figure comes from Worth Rises, who made the estimate using data from 2018, said Michél Legendre, its campaign manager.
New York-based Worth Rises sees himself as part of a growing movement to make those calls free. The move won in June, when Connecticut passed a law allowing incarcerated people at least 90 minutes of free phone calls per day.
In Massachusetts, the Building Up People Not Prisons coalition is leading the campaign for a bill that would make telephone, video and other electronic communications free for those incarcerated in the state. This coalition is led by Families for Justice as Healing, a Boston-based group led by incarcerated and formerly incarcerated women, as well as women whose relatives have been incarcerated.
Supporters are awaiting a legislative hearing on Tuesday to move this bill forward. From 10:00 a.m. to 2:00 p.m. Tuesday, the Joint Judicial Committee will hold a virtual hearing for a bill list that includes H. 1900, which was sponsored by State Representative Chynah Tyler, D-Boston .
"Right now, families are paying the bill for communicating with their imprisoned loved ones," said Legendre. "Free phone calls will increase people's connection and allow them to be connected to the support structures they need for a smoother return to school. It really is about justice, connected families and healthier communities.
Those interested in testifying should complete a form on tinyurl.com/575dubhr before 5 p.m. Monday.
"Anytime there is a private provider involved in government services, I am suspicious of it," said State Representative Tricia Farley-Bouvier, D-Pittsfield, who co-sponsored the bill. "I think this system is bad, and I think people should have access to be able to talk to their families. It is truly fascinating to listen to the stories of people in prison and the people who love them.
State Senator Adam Hinds, D-Pittsfield, co-sponsored a similar bill in the Senate.
Amid mounting pressure, Massachusetts sheriffs said in June they had reached an agreement to provide all incarcerated people with at least 10 minutes of free phone calls each week, and not charge more than 14 minutes. cents per minute thereafter. They said the new policy would go into effect no later than August 1.
The Prison Policy Initiative, a Northampton-based research group, said in a March report that the cost of a 15-minute phone call ranged from $ 1.80 to $ 4.50 for people incarcerated in Massachusetts. For Berkshire County, he priced at $ 3.15 for in-state calls and $ 3.75 for out-of-state calls.
At 14 cents per minute, an incarcerated person who has already used their free minutes would be billed $ 2.10 for a 15-minute phone call.
"A lot of parental incarcerations have increased and our children are suffering," said Leslie Credle, Founder and Executive Director of Justice 4 Housing and founding member of the Building Up People Not Prisons coalition. "They need to be connected with us because a lot of times, if you don't have that connection to a parent while you're incarcerated, our kids go wild. That single phone call is sometimes a matter of common sense.
The $ 1.4 billion prison telecommunications industry is dominated by two companies, Securus and Global Tel Link, which control more than 70% of the market. Securus is the supplier to all counties in Massachusetts except Hampden and Hampshire, according to the Prison Policy Initiative report.
About $ 7 million in "bribes" from corporate contracts goes into correctional budgets, the executive director of Worth Rises said in 2019.
"They take advantage of communities of color whose loved ones are incarcerated through the commissary, phone calls and work," Credle said. "A lot of times you have families who have to choose: do I keep my lights on or do I talk to my parent who is incarcerated? "
Blacks in Massachusetts are incarcerated six times as many as whites, the Prison Policy Initiative said in an analysis of 2010 census data.
Danny Jin, a member of the Report for America Corps, is the reporter for The Eagle's Statehouse. He can be reached at [email protected], @djinreports on Twitter and 413-496-6221.