Steven Lee "Beef" Eli | Obituary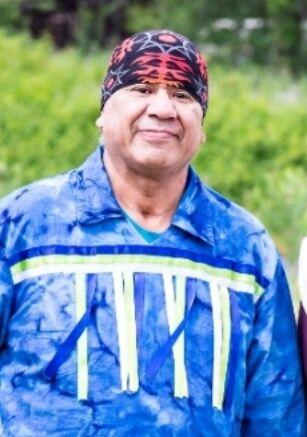 Valley Hills Funeral Home
Our beloved son, brother, father, grandfather, uncle and friend made his trip on September 27, 2021. Steven was born January 23, 1957 to Tommy James Eli and Cecelia George Heemsah Eli.
Steve "Beef" was known to play basketball for his father's team, the Panthers, the known rivalry being the Rebels. Steve was a basketball coach, basketball official and also a softball (official) umpire. Steve "Beef" was a Pool Shark and loved to play chess with his dad and sons. He loved board games and card games, and really enjoyed playing "Thug Life" on Facebook. Steve loved to travel and visit casinos. Steve was a cook at Heritage Restaurant for many years and loved to cook meals with the family. Steve practiced his traditional ways by being a skilled hunter and fisherman and providing for his family and friends. He was a member of the Fraternal Order of Eagles (The Board) in Toppenish. Steve "Beef" will be truly missed by his family and friends near and far.
Steve is predeceased by his parents, Tommy and Cecelia Eli, his sister Lesoro Yvette Eli, his brother Robert "Bobby" Leroy Eli, his sons Sterling and Jordan Eli, and his granddaughter Joyce Andy-Eli, his wife Joyce Tahkeal Eli and another significant Matilda "Darling" (Tillie) George Sharloo.
Steve is survived by his little big sister Catherine "Cat" Lamebull, brothers Darrell Jace Eli and Simon Oscar Eli; children Stephanie Tamaralee Eli Payne, Steven Lee Eli II and Sade Tainewasher. Also survived by many nephews, nieces and grandchildren.
Steven "Beef" was buried in Smaholla cemetery (Status Point). The family would like to thank the ICU staff at Toppenish Atria Hospital, the Yakama Nation, the YN Cemetery team and Status Longhouse. Thanks also to the drummers, cooks and speakers.