Yooka-Laylee gets her own tabletop game and all-new soundtrack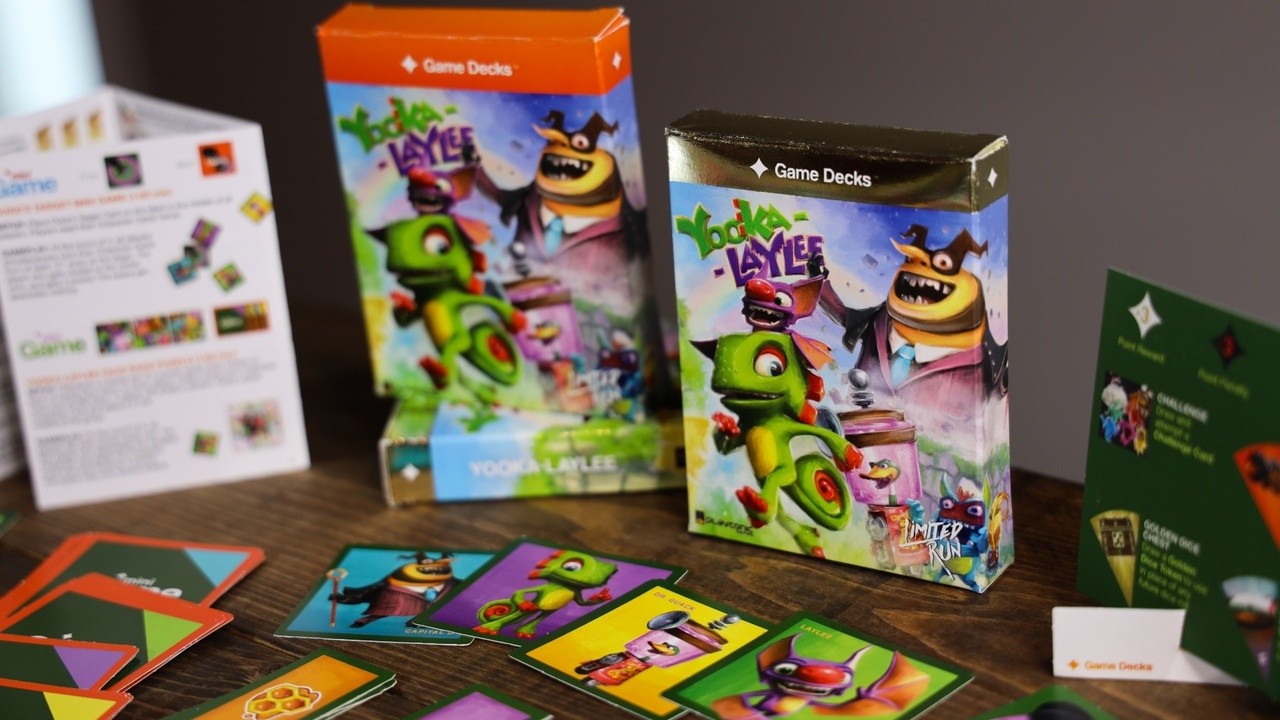 Playtonic Games has announced that Yooka-Laylee will soon be entitled to its own tabletop game thanks to the Game Decks series from Limited Run Games.
The "chaotic" game has two to four players embarking on a new adventure with Yooka, Laylee and a host of characters and collectibles inspired by the video game series. It has a modular system of building your own board that can be different each time you play – you can even combine it with other versions of Game Decks like the Mutant Mudds set.
Here's what to expect:
– Quills, quills, quills! Use feathers to purchase Glide, Reptile Roll, and Honey Puddle bonuses to give yourself an edge over your opponents.
– Ghost writers! Do you have what it takes to complete their evil challenges and earn a bunch of points?
– Characters you love (and hate)! You'll find Blasto, Kartos, Trowzer, and more extensive TONS across the game board, brought to life by stunning hand-painted illustrations.
Orders are online at Limited Run Games' website on June 29, and you will have several options to choose from. A Gold Edition will be exclusively part of a new Yooka-Laylee Collection, featuring a stamped gold leaf cover and exclusive alternative player coins, dice and a cover card, while a Special Edition, pictured below below, will be accompanied by an original soundtrack created for it. new game, written and produced by Perry Burkum.
Do you like the look of this? Do you think you could get in on the action when it launches next week? Let us know if you'll be keeping tabs on these live orders with a comment below.